That happened quick and now it has taken forever to tell you about it. Thank You to PUNK ROCK BOWLING for including us in the festivities this year! It was an amazing weekend (as usual) with killer music, food , people, puke, vomit, tattoos, mohawks, and beer. The lineup crushed it! Every year I say the same thing; "I wish Punk Rock Bowling was EVERYDAY." Thank you to everyone for a great weekend! Tag us in YOUR PICS #hotdogvegas #dudewheresmyhotdog and you can see your pic on our website too! Sorry if we didn't post anything about you; we were slammed and photos were hard to come by! Now that we have settled back into our normal routines, we wanted to share a few pics from our favorite weekend of the year. ENJOY!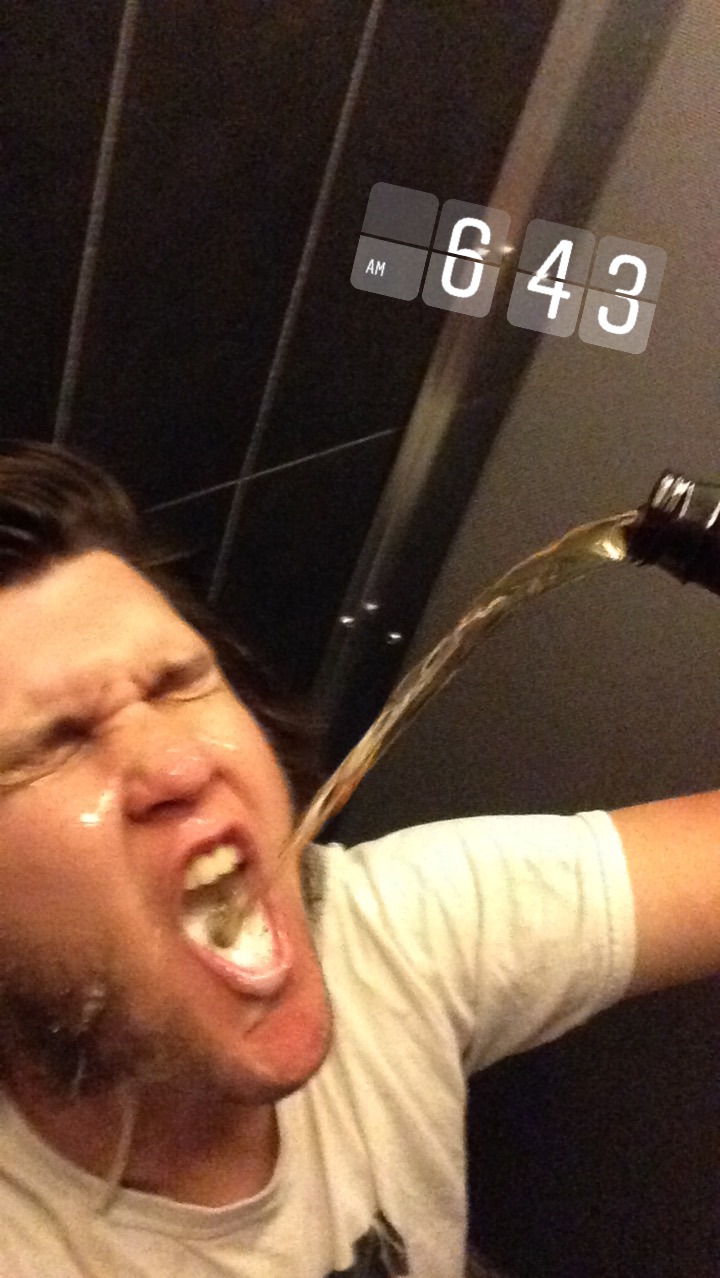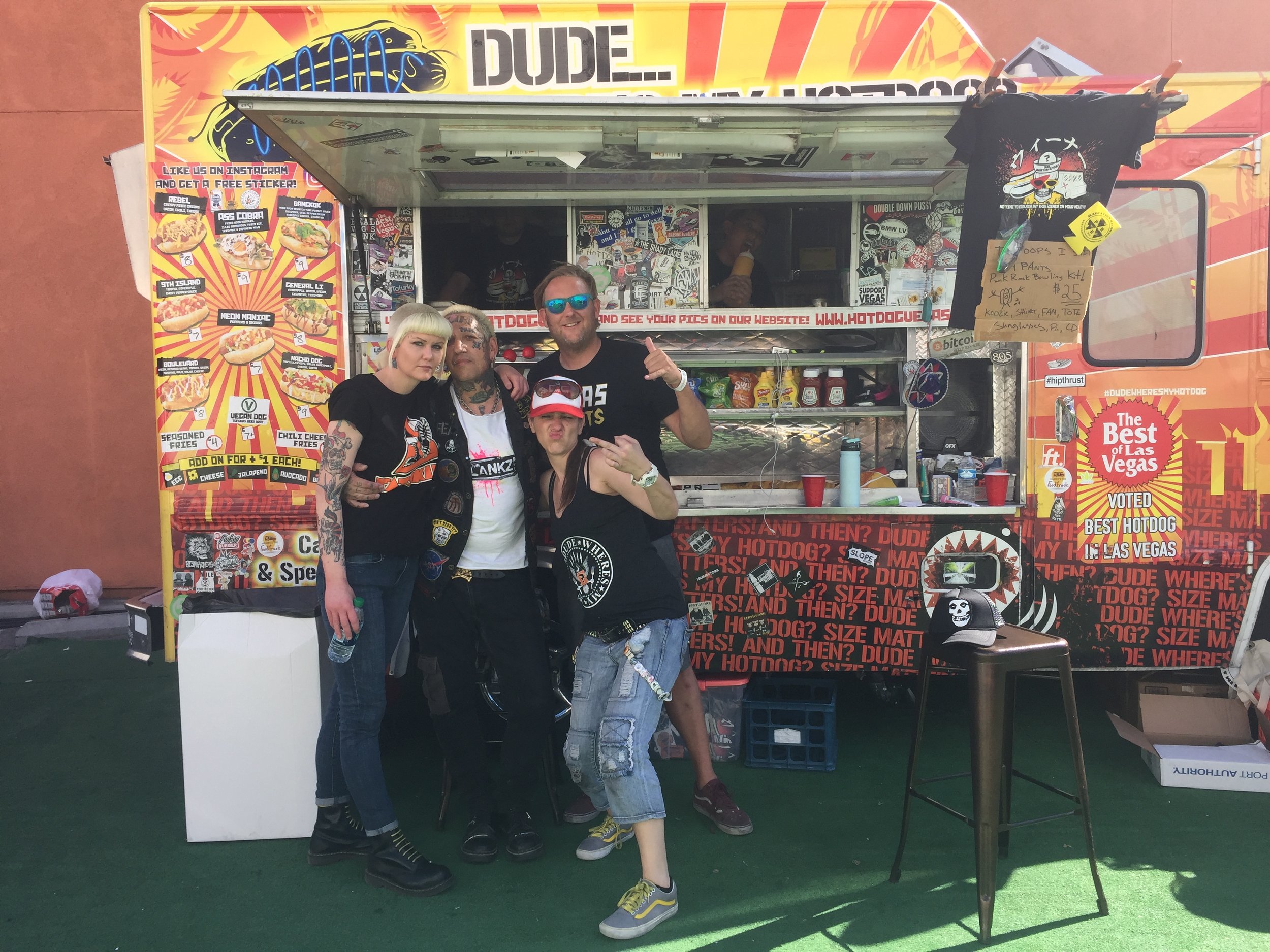 Lenny is cool as fuck and one of the many greats at PRB. Full of spirit and wisdom; YOU HAVE TO Check out his band! THE BESMIRCHERS
Shes the pretty one, bass player for L7- They ripped their set & one of the best bands to see all weekend! Jennifer = inspirational woman
Australian Punk! Played last year but were just kicking this time! Great people; look how excited Nat from PUKE & VOMIT looks!