So the boys and I made it back safely and let me tell you; THE HYPE IS NOT REAL. Medellin, Colombia is an amazing city and all the apprehensions I had were squashed, eaten, and tossed to the side. Medellin(pronounced med-i-jean to locals) is safe, the people are friendly, the infrastructue is advanced, you can drink the tap water (SORRY MEXICO, i learned this the hard way), and the street food game is on point! This city has so many great things to offer and I really do not even know where to begin. With that, meet Julio of the 50 Shades of Green food truck, Colin from Fukuburger food truck, and yours truly, Ashley the lead tubed meat slinger from Dude Where's My Hotdog! We rolled into town with a hunger only Medellin could satisfy with the tastiest, simplest, freshest style of street food known to man..EMPANADAS!
The street food in Medellin is amazingly simple; hotdogs, empanadas, arepas, and chicken kabobs. You do not have to look very far to find any of these. THEY ARE EVERYWHERE! Believe it or not, each has their own unique flavor profile and every stand we hit was different. I gotta be honest, the toppings on the hotdog are incredible, but I cannot say the same about the sausage, but WHEN IN ROME...
Get some fresh squeezed goat milk in town square. Wonder if this would fly in Vegas?
And if the street food does not fill you up, there is plenty more to eat. Here I am chowing down on some giant ANTS. Surprisingly large and tasty, they are as if you would be eating sunflower seeds. I am not 100% sure of the health benefits but the guy selling them said they will make a certain part of your anatomy very strong.
A more traditional meal consists of chicharron, rice beans, plantains, egg, and some ground beef. Simple, cheap, and that chicharron leaves you satisfied to no end. Imagine eating a 1/2 inch thick piece of bacon. #nomnom
Enough about the food, outside the city lies one of the Earth's biggest mysteries. GUATAPE is a giant pice of volcanic rock overlooking an amazing lake of inlets and islands a few hours outside of Medellin; honestly, Idont know how far it is but our driver (who I will introduce a little later) drives like my 90 year old grandmother. Here, you climb 740 steps (approximately 7000 feet above sea level) to find the enchanting 360 degree views. It was a workout, Julio barely made it, but we made it to the top with the inspiration of The Rocky training montage playing on the loud speaker.
THE MOST INTERESTING MAN IN THE WORLD I don't always ride with strangers, but when I do it is with Alex. We met Alex by hailing an UBER in the city. Apparently, UBER is illegal there, but the app still works and they will pick you up. If there are taxis nearby, they will cancel the UBER and you will just have to request again. Word is if the taxis see you getting into UBER, a fight is sure to breakout, the police will come and you face a fine. Not sure about this cause we had no issues but the UBER black rates there are so much cheaper than X fares and we took the gamble and won. Alex is new to Medellin. He had been there for only a month and honestly did not know much about the city. He is overly safe, drives super slow, loves to drive in the middle of 2 lanes, and I would guess he probably never even had a driving course. After a few days of exploring with us I am sure he is a pro and if you ever need a guide there let me know! He left his ranch full of horses and his sisters to pursue an acting class after a brief stint on a local telenovela. This dude loves horses, I mean he really loves them. LOL his phone ring is a horse sound. He promised a free place to stay if we came back within 2 years with an American bride for him so if there are any volunteers please leave info in the comments section. KILLER BOOTS MAN!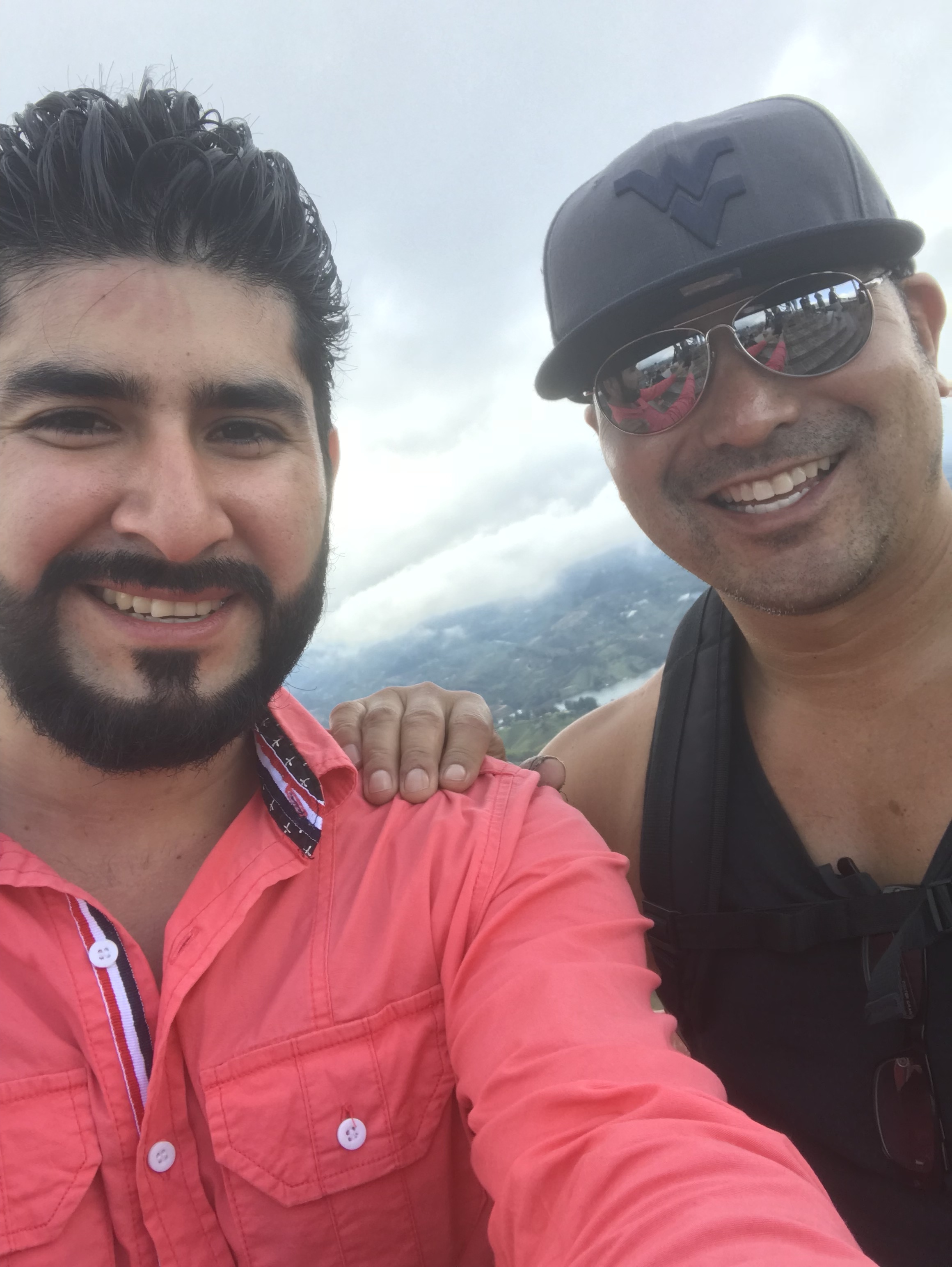 Medellin is so rich in culture, food, and amazing people. Everything is super Inexpensive and I guarantee an incredible time there. The city is safe, clean, and quite honestly one of the most amazing cityscapes I have ever seen. Yes, they have a horrid past, but they have been rebuilding themselves since the early 90s, the locals are so friendly, the mass transit system includes a train, buses, and amazingly a gondola system. We rode the gondolas to the outer city, and was amazed by the local life and spirits we met there. I was even ask to do an interview for a local high school english program, which blew me away as I noticed Colin and Julio playing soccer with the local kids during it. There is a spirit in this city I cannot explain, but know this, I will return one day to this majestic place. Thank you Medellin!